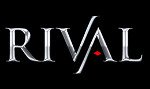 Almighty Dollar Slot Machine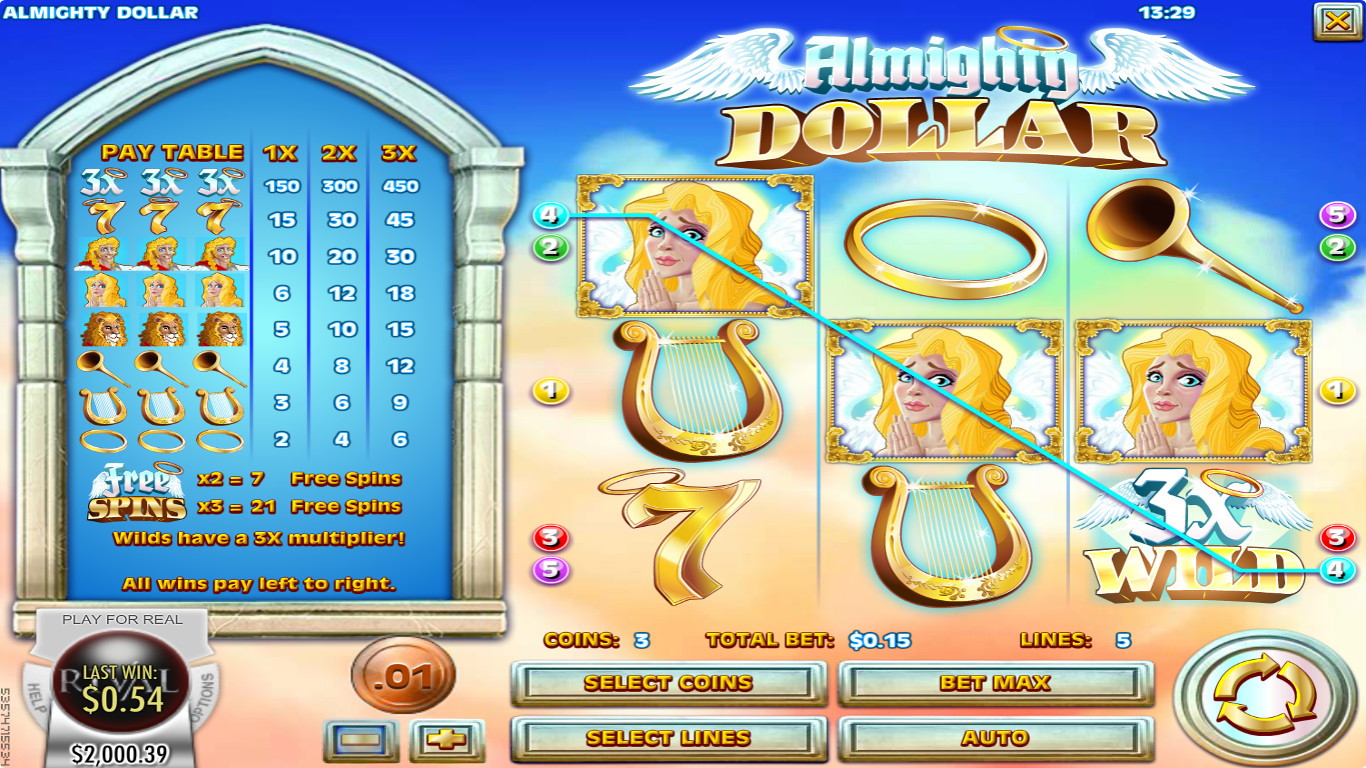 Try Rival Powered Slots
Classic slots, simpler and more straightforward than the video slots, are refreshing from time to time, considering the countless choices of video slots, with a different number of paylines and themes you can't possibly decide on. Sometimes, the simpler is the better. That is probably why the Rival's latest release is a classic slot.
Almighty Dollar is a classic slot by Rival Gaming. It combines the retro feel of a 3 reel slot with the modern HD graphics and mobile gaming. It is a slot that perfectly depicts Rival's dedication in providing players with the good old slot machine with a futuristic touch. Rival is a firmly established software provider that has developed a lot of successful slots and Almighty Dollar is proof that they keep on creating games with excellent quality and that their hard work pays off.
 Features
This heavenly slot, contrary to expectations from classic slots, comes with some very cool features. You have free spins, multipliers, as well as rewarding wilds.
There are 3 wild icons and symbols like divine 7s, halos, harps, and trumpets. 2 little angels guard the reels, as well as a lion with golden wings. They will bring you the good fortunes you've been waiting for.
All you need to do is land two free spin icons and you get 7 free in return. If you land 3 free spin icons, you get 21 free spins. For three of a kind symbols, you get 450 coins. If you combine symbols with the wilds, you can get a 3x multiplier on your overall score.
Theme & Design
It is fairly obvious that the game portrays the heaven theme, with angels, halos and harps and trumpets.  It has a bright sky as a background, covered with golden details and clouds. It is designed beautifully, picturing the heaven perfectly, with high-quality graphics and vivid colors. It is super-easy to manage and it has simple gameplay.
Wagering & Paylines
The coin value at Almighty Dollar varies from $0.01 to $1, and while each bet costs 3 coins, you can wager from $0.15 to $15 per round, considering the 3-row, 3-reel, 5-payline layout. Three of a kind symbols pay quite a lot and can give you the Almighty Dollar bonus jackpot of 450 coins. The angels and the 7s also pay well, 8 to 45 coins. As mentioned, combining symbols with wilds can give you a 3x multiplier which will apply to your overall score.
Verdict
If you want to go down the memory lane and remind yourself of simpler times, when slot machines had 3 reels, but you also want to see better graphics and clearer colors, then Almighty Dollar is the right slot for you. Other than better visuals, you also get better winning ways, as the Almighty Dollar slot rewards you with multipliers, free spins and wilds to boost your winnings, something you could rarely find in classic slots in the past.