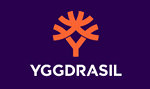 Baron Samedi Slot Machine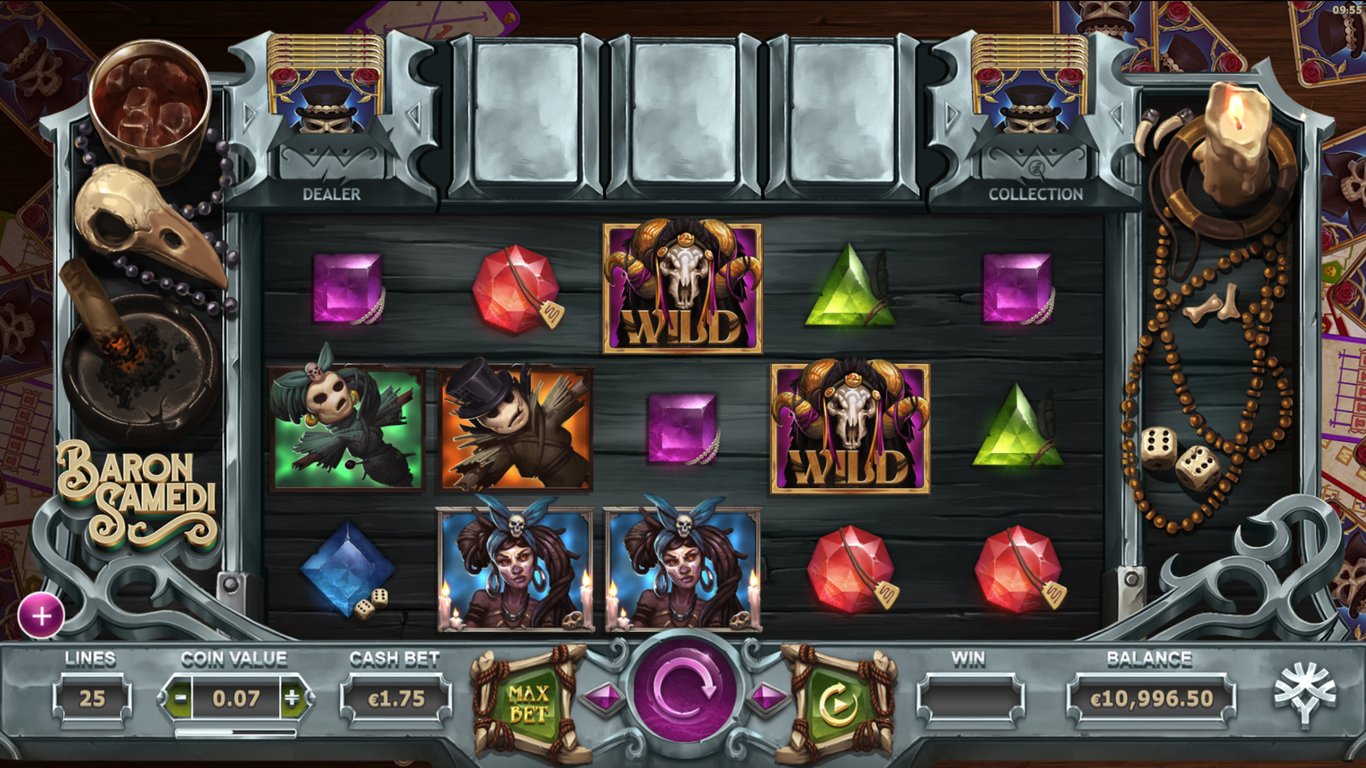 Try Yggdrasil Slots
Yggdrasil introduces you to the Voodoo world with the latest slot release Baron Samedi. You're about to see different loa, Voodoo spirits that portray the culture. Baron Samedi is the loa of the dead, the immortal loa who's the mischief-maker in the culture. He has actually made an appearance in a James Bond movie in 1973, and that was when he was first presented to the world. If you find this intriguing, continue reading as this slot will take you places you've never been.
Features
If you're looking for a slot with multiple features, you've found your winner. Baron Samedi contains a huge list of features (36 in total) which will not come all at once, but eventually, you could trigger them all.
The thing is, as you play the game, you collect Tarot Cards, which are actually the source of the extra features. A minimum of 2 Scatters give you three cards, which will then offer you a reward and fill up a collection of features.  
2 Scatters can offer you three active features and a respin. 3 to 5 Scatters can trigger 7 to 15 Free Spins and as many features. As can see, you keep on collecting features, and as soon as you fill up one feature collection, you get up to 3 Free Spins and activate that feature.
About the collectible features, there are 36 of them. One of the possible choices are the super stacked symbols added to the reels, regular or Wilds. Another is 3 to 9 mystery symbols or 1 to 4 whole mystery reels. You could also get 2x to 10x multipliers, or lowest-paying symbols transformed into highest-paying, even Wilds. Random Wilds are also an option, where you could get up to three Wild reels per spin, or you could get 2 to 4 adjacent Wilds added to the best positions or 5 Wilds in a cross shape.
Theme & Design
As expected from Yggdrasil, the graphics are impeccable, and the theme is super interesting. This dark magic-themed Voodoo style slot has impressive characters, astounding visuals and 8 regular symbols that depict the Voodoo culture amazingly. You will see all kinds of yellow skull-looking ghosts, green effects depicting the bad, dark magic, tarot cards, and some other creepy details. The Baron Samedi himself looks super scary, with haunting eyes and little skulls on his hat.
Wagering & Paylines
Considering there are 25 paylines and a minimum bet $0.25, you see that the individual lines require a minimum of $0.01. The maximum bet per line is $5.00, meaning the total bet can reach $125.00. One thing that will pleasantly surprise you in this game is the RTP; you don't see a RTP of 97.1% that often, so when you do, you should take advantage of it. The RTP in combination with up to 10x multipliers, Wild reels, and 15 Free Spins that the features offer, make this slot more than worth a try. The maximum jackpot you could win is $250,000.00, which is not to be underestimated.
Verdict
Who wouldn't want to play a dark magic-themed slot, especially if it includes Voodoo characters and tarot cards? Even more so if the game has 36 available special features? Yggdrasil did an amazing job with this slot as the theme is intriguing, the appealing visuals and sound effects make it duly creepy and the payouts, features and the RTP are more than we could ask. It is a promising new slot that has the potential to become a monstrous hit.