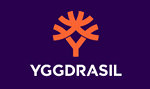 Jackpot Raiders Slot Machine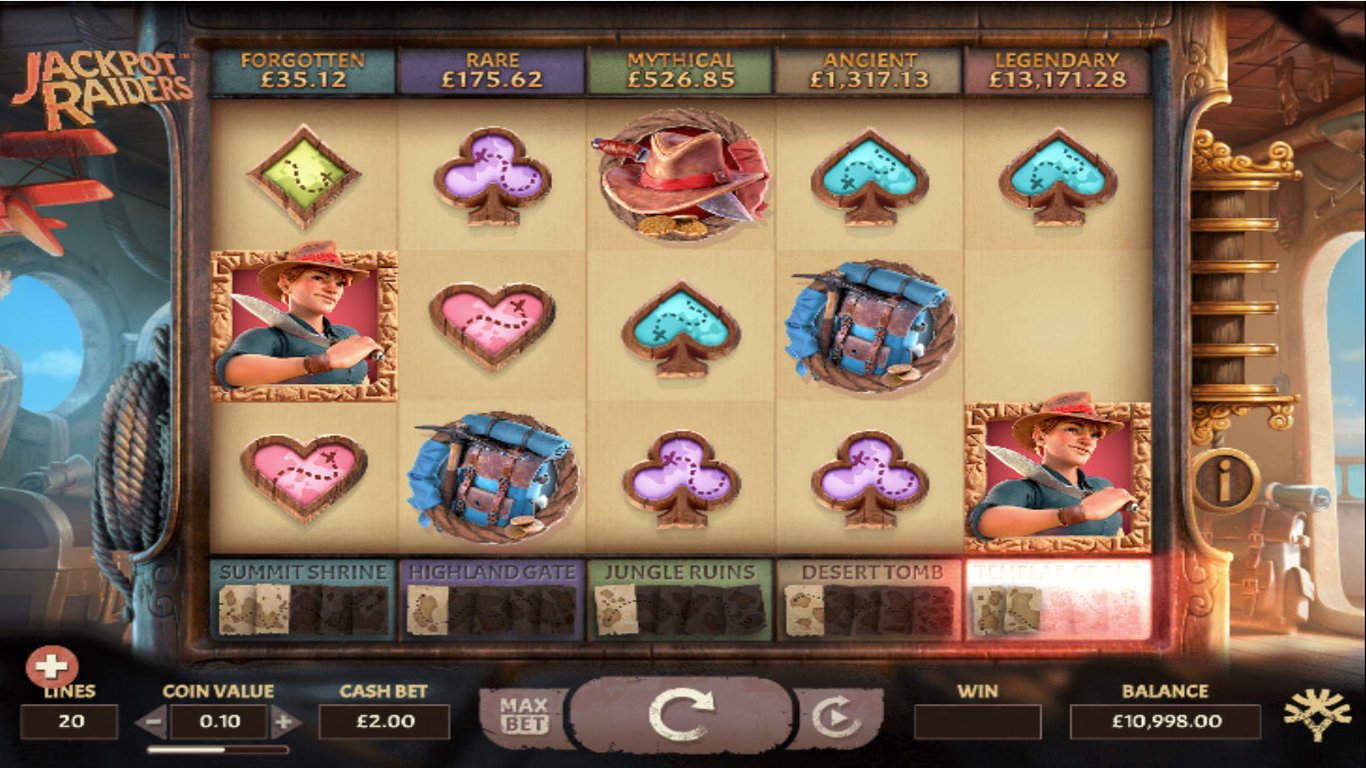 Try Yggdrasil Slots
The two adventures Sam Campbel and Sir Bear Buckingham are taking you on a treasure hunt in the Sunken City in the newest slot by Yggdrasil, Jackpot Raiders. Offering similar gameplay to Ozwin's Jackpots, but with improved prizes, Jackpot Raiders will take you back to the 1930s to join the characters in their search for the lost treasures so you can find one for yourself.
Features
Jackpot Raiders is packed with features. You will get to benefit from 2 bonus games, 2 Free Spin modes and a picking game in addition to 5 jackpots.
Contrary to the majority of slots that always offer Wilds, you won't see any in this game, but you will get to take advantage of the Scattered Compass which appears on all reels, gives you 500x the stake for a 5-of-a-kind combo and helps you trigger the bonus games.
In fact, with 2 Compasses, you trigger the Pick-and-Click bonus game, where you get 5 treasure chests to pick from. You can get anything from Jackpot Free Spins, 1 random Map that contributes to your Map collection, 20 to 80 coins win or the Treasure Hunt Bonus game.
With 3 Compasses, you trigger the Compass bonus feature where you are rewarded with either the Treasure Hunt Bonus or the Jackpot Free Spins bonus games. Should you get the Jackpot Free Spins, you get 10 Free Spins and a 3x Multiplier. But here you collect Gems with the chance to trigger one of the 5 jackpot prizes (Forgotten $40.00, Rare $200.00, Mythical $600.00, Ancient $1,500.00 and Legendary Jackpot $15,000.00).
Should you get the Treasure Hunt Bonus, you choose to play either as Sam or Bear. With Bear you get lower payouts, but with Sam quite significant ones as she is the more volatile option. Nevertheless, you will get 3 attempts to cross the river and open a chest. With 3 levels and 3 chests to open, you can get relics, collection Maps or up to 90x the stake payout as your awards.
Let's explain the Map collection feature. Below the reels, you will see the 5 Map slots and you will need to collect 5 maps for each of the slots. The 5 different Maps to collect are Templar Grave, Highland Gate, Jungle Ruins, Summit Shrine and Desert Tomb Map. In the beginning, you get a starter kit of 2 Summit Shrine and 1 of all the other kinds of maps. Each Map appears only on its own reel and contributes to your chances of winning the fixed jackpot prizes above the reels. But you can also collect the maps in the Pick-and-Click Chest game or in the Treasure Hunt Bonus. Once you fill one collection with 5 maps, you are rewarded with Jackpot Free Spins and one Gem as a head start.
And finally, you get the Sunken City Free Spins. You need to collect 5 relics during the Treasure Hunt Bonus. You start with a 10x Multiplier and one of each Gem as a head start to help you trigger the jackpot faster.
Theme & Design
Visually, the game is a recreation of Indiana Jones. Seriously, you get Sir Bear as Indiana and Sam as Indiana's companion. The clay colours used really emulate the feel and look of Indiana Jones movies. You are first inside an old ship but then you go all over the jungle.
You get 4 map-style playing card suits as the lowest-paying symbols, hats, backpacks and Sir Bear and the dear Sam as the highest-paying symbols, giving you up to 200x the stake for the best combo.
Wagering & Paylines
The game offers 20 paylines across 5 reels, an RTP of 96.30% and a betting range that starts at $0.10 but can go no more than $40.00 per spin. 
You get payouts such as 200x the stake for 5-of-a-kind combos with Sam, meaning $8,000.00 and 500x the stake or $20,000.00 for the best combo with Scatters. The developer, however, promises no more than $164,000.00, even though the game offers 5 Jackpots. For a game called Jackpot Raiders, this is definitely not the most appealing payout potential.
Verdict
Even though Jackpot Raiders has extremely engaging gameplay, filled with action and adventures, the payout potential is really poor for what its title is promising. $164,000.00 max payout, as the developer capped it, is seriously not the most amazing payout you would expect from a slot called Jackpot Raiders, for which the developer actually promised improved rewards. Sorry to say this, but Yggdrasil has failed to deliver the game properly, something is off here.