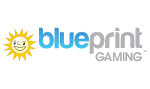 Primal MegaWays Slot Machine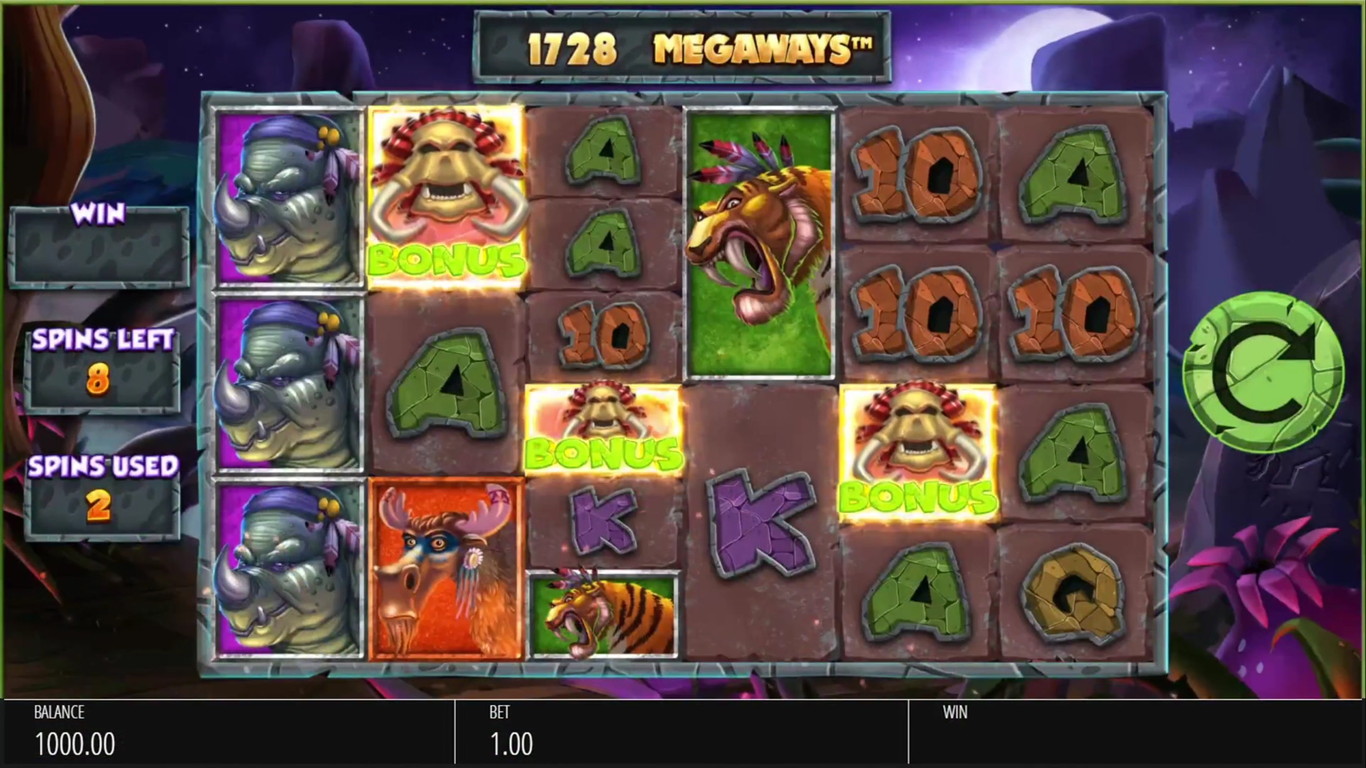 Try Blueprint Gaming Slots
Blueprint has a new game release, this time borrowing the trademarked MegaWays system from Big Time Gaming. It is called Primal MegaWays and it features a Stone Age theme where animals are the main protagonists. This mix of Blueprint's quality and Big Time Gaming's MegaWays system turned out exceptionally well since it has Blueprint's design at heart and MegaWays' multi-winning-ways payouts. There is something else that makes the slot more interesting, the Replay Guarantee which is trademarked by Blueprint.
Features
Although there are several interesting special features in this slot, the most important thing to know from the very beginning is how this slot works. You will find a fixed number of reels, 6 but with a varying number of symbols appearing on each reel. You should expect to see 2 to 6 symbols on each and every reel. With the 2 symbols on each reel, you get the fewest winning ways, 64. On the other hand, if you have all 6 symbols on the reels, you get the maximum winning ways 46,656.
The feature that could trigger many benefits is the Free Spins feature, which you will trigger with 3 Mammoth symbols. The Free Spins will not only retrigger for an unlimited number of times, but they also guarantee you at least 10x payout. If you don't get the 10x payout at that point, the feature will retrigger thanks to the Replay Guarantee feature and will keep on retriggering until you get the 10x payout.
During the Free Spins, you can get the game's maximum potential, thanks to the Wild Multipliers. The Wild Claws will transform into Wild Multipliers and will add up with each other, giving you a bigger multiplier. In case you get a 27x multiplier for 3 Wild Multipliers. Some mystery symbols may appear during this feature, as well, that will give you significant rewards.
Theme & Design
On the prehistoric background, you will find the reels filled with stone-designed playing card royals and several animals. You will see some creatures that are now extinct, such as dinosaurs, sabre tooth tigers, warthogs, mammoths, as well as an animal that looks a lot like a rhino but is probably a megafauna, judging by the theme.
In all, the theme is portrayed perfectly, and Blueprint has thought about every detail carefully. There is a corresponding soundtrack in the background and the entire slot is wrapped up in a beautiful slot game.
Wagering & Paylines
The reason why the betting range is super small is fairly obvious; there are 46,656 winning ways. You could bet from $0.10 to $10.00, but just from the winning ways, you could get half a million dollars, or precisely $466,560.00!
Plus, during the Free Spins, you can get a 27x multiplier, courtesy of the Wild Multipliers. This is when you get the surreal jackpot amounts and you benefit the most.
Verdict
From what we could see, Primal MegaWays looks like an innovative, refreshing and highly engaging slot machine. Blueprint's creativity and Big Time Gaming's pioneering MegaWays system proved to be the perfect combo. Primal MegaWays provides you with excitement, action, unrivalled visual and sound effects and some major payouts.
Although the RTP is not yet disclosed, you can rest assured that the 46,656 winning ways will provide you with enough to come back to the game each time you're in the mood of spinning the reels. This game has the potential of becoming Blueprint's next hit and we cannot wait for you to try it and see how great it is for yourselves.