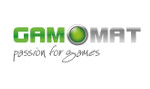 Royal Seven Golden Nights Slot Machine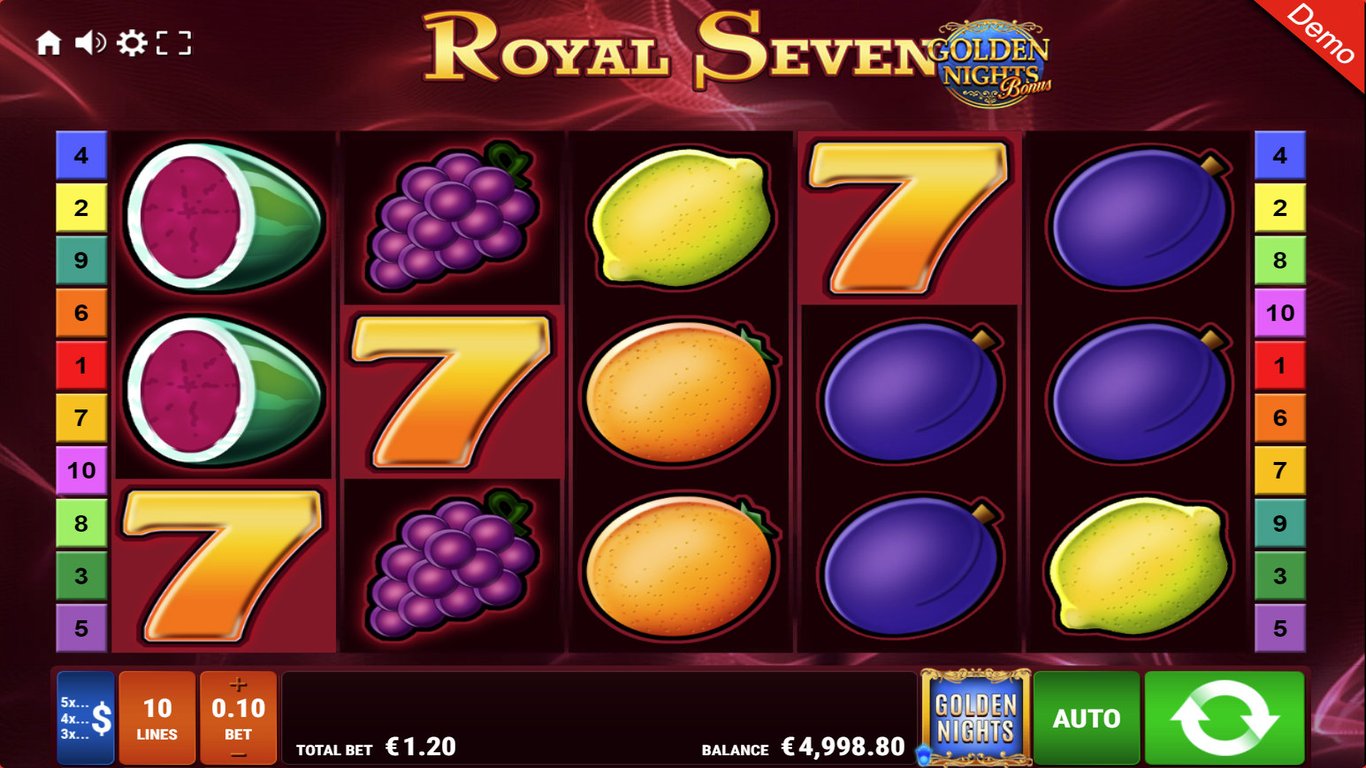 Try Gamomat Slots
Gamomat has a new addition to its classic slots selection, called Royal Seven, which features the Golden Nights bonus. If you're looking for a game with impressive graphics and design, beautifully drawn symbols and a unique theme, this is not the game for you. No, you could only like it if you're a fan of those old-school fruit machines which deliver the big money. Now, that's what Royal Seven Golden Nights is all about: giving you some real cash.
Features
As with most fruit machines, Royal Seven Golden Nights doesn't have special features to offer. The main perk and advantage of playing these games are that they don't have overcomplicated gameplay and you can get to your payouts rather easily, just by matching symbols and creating winning combos with them.
There is, however, one important bonus game, which was introduced in the title, the Golden Nights Bonus. Because there are no special features like Scatters or Wilds to help you trigger it, you will need to place an extra bet to get access to the game.
The Golden Nights Bonus is actually a jackpot side game. You activate it with the extra bet and it remains active for each round you play. After you activate it, you get 3 chests which will unlock and reveal what's inside them. If you see that they are all full, you continue to a draw for the Golden Nights Jackpot. The wins you form on the reels fill a meter and determine your Jackpot win from Iron, Copper, Bronze, Silver, Gold, Jewel or Super Jewel. So, the higher the meter goes the better are your chances of getting a huge payout.  
Theme & Design
There's not too much to be said about what's going on on the reels, because you get the usual plums, oranges, grapes, watermelons, lemons, and cherries and the Golden 7s on the reels.
Nothing in particular is going on in the background, either, but during the bonus game, you will see a city with fireworks on the sky and the chests filled with gold coins.
Wagering & Paylines
Without the Golden Nights Bonus bet active, the betting in the game starts with $0.02 per line, which for 10 fixed paylines, makes the minimum bet $0.20. The maximum bet this way can go up to $12.00. But, with the four different bets, you could place with the Golden Nights Bonus bet, your total bet can go up to $36.00. Therefore, this bet is 3x the maximum bet in the slot.
Now, for the max bet, 5 Golden 7s will give you $6,000.00 in the base game, which is the highest winning combo. The Golden Nights Bonus Jewel for $2.40 bet can give you $24,000.00 top jackpot prize, for $6.00 bet can give you up to $60,000.00, for $12.00 bet $120,000.00 and for $24.00, the Super Jewel Jackpot gives up to $600,000.00. Remember, these bets are in addition to the base game bets. You will need to have the base game max bet of $12.00 plus $24.00 side bet that would make the total bet of $36.00 active in order to get closer to the Golden Nights Bonus Jackpots. The RTP is solid 96.10%, so you could go ahead and try it.
Verdict
To be perfectly honest, we were a little bit sceptic when we first loaded the game, but when we saw that for a $36.00 total bet we could win $600,000.00 if we were lucky enough, we changed our minds. Actually, Royal Seven Golden Nights is a really profitable game, and yes, you may have to triple your bet to get to the jackpot prizes, but it sure will be worth the trouble. If you still haven't tried it, go ahead and do it soon. You may be the lucky one that hits the jackpot.