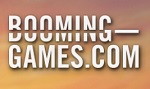 Rudolphs Ride Slot Machine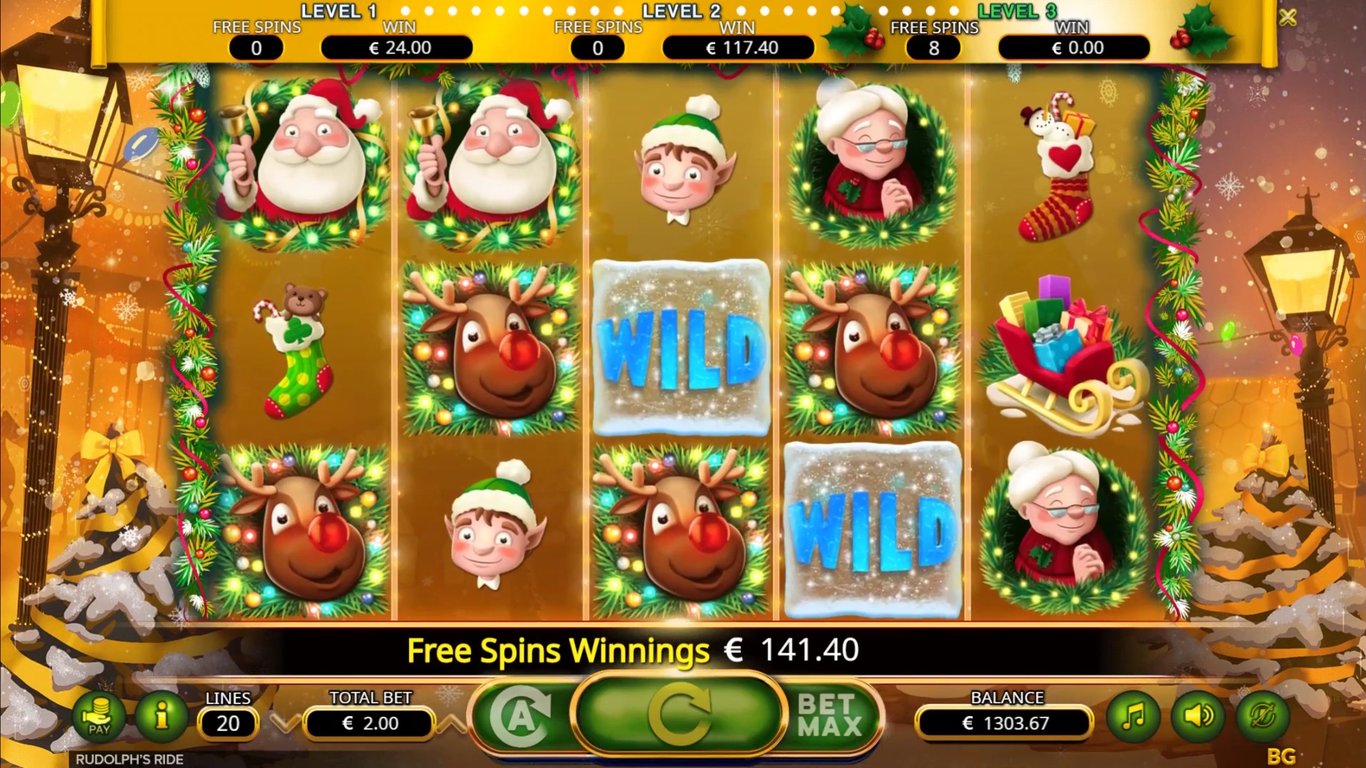 Try Booming Games Slots
Rudolph's Ride is the newest addition to Booming Games' slot selection. It is a traditional Christmas-themed slot that features the red-nosed, cute reindeer Rudolph as the main protagonist. Rudolph's ride is, of course, Santa's sleigh, so you will also see Santa and his bags of goodies he has to give all the good players. You should expect a lot of goodies, actually, since Rudolph's Ride is a very rewarding slot game.
Features
Although you'll bump into several standard features in Rudolph's Ride, you will also find some fairly cool and interesting features as well.
The coolest of all is the Stacked Majors (highest-paying) symbols. This is the feature that will be the most interesting one since at some point you may get a screen full of Stacked Majors, and naturally, a chance to get multiple wins at the same time.
Out of the standard features, you have the Wild, the Free Spins and the Scatters. And although the Stacked Majors seems highly interesting, the Wild will be the symbol that will give you the biggest wins. 5 Wilds lined up on the same line can give you up to 1,000 coins payout. But the Wild will additionally help you by playing its regular role, the one of substituting for other symbols in the formation of wins.
The symbol with the game's logo on it will be the Scatter. It will help you get to the Free Spins feature. You will need 3 Scatters at level 1 in order to get 8 Free Spins. If you manage to retrigger the feature, the first round of Free Spins finishes and you advance to level 2. At level 2, all of your wins get doubled in value. Land another round of 3 Scatters and you again retrigger the feature and you advance to level 3 where wins are tripled and you get another 8 Free Spins. The 3rd level is the last one, but the goodies don't stop here. If at level 3 you continue getting additional Scatters and you keep on retriggering the feature, you get additional level 3 Free Spins
Theme & Design
As mentioned, Rudolph's Ride is a typical Christmas-themed slot. When you first look at it, you will see a traditional Christmas card in front of your eyes. You see reels decorated with Christmas decorations, you see the Christmas lights, you see Santa, Mrs Santa, Rudolph and a couple of Christmas socks filled with goodies by Santa. Santa's little helper elf is here as well, as are several different mesmerising wintery, Christmas-y settings in the background.
The games logo is a photo of the ride Santa, Rudolph and the other reindeers take on Christmas Eve, delivering presents to kids all around the world.
Wagering & Paylines
Rudolph's Ride gives you 20 paylines, where the betting starts at $0.01 per line. For 20 paylines, this means that the minimum bet you could place is $0.20. However, you can bet as much as $20.00 per line, meaning the maximum bet is $200.00. This betting range suits both high and low-rollers.
When it comes to payouts, the 1,000 coins per line payout you can get out of winning combos will give you $10,000.00 per line, or $200,000.00 in total. This is a seriously nice amount of money, however, you will be more impressed to hear that the game can give you a maximum payout of $600,000.00! This is over half a million payout, one that can really work for any slot player.
Verdict
Booming Games really captured the Christmas euphoria with this slot, since they have designed the slot perfectly, plus have provided players with some significant payouts to look forward to. You don't need a Christmas miracle in order to get a nice payout since this slot will provide you with payouts quite often. Try the game, you won't regret it.