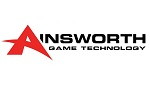 Super Hot: Money Heat Slot Machine
Try Ainsworth Slots
Feel the heat of the hot casino experience with the newest slot by Ainsworth, Super Hot: Money Heat. It is a slot that combines the heat of the casino and the power of money. Basically, this slot is a classic-themed slot with a fairly simple gameplay, but there are some slight improvements when it comes to symbols, and the graphics are far better than you could get from a classic slot machine.
Features
There is a chain of reactions that you can trigger while you're playing Super Hot: Money Heat. First, you will see that the slot features the Big Hit Bonanza, a feature characteristic for Ainsworth slots, present in many of their games. If you're not familiar with it, then let's explain it to you. It includes a Hold n Respin button, which can actually give you several types of bonuses, exciting rewards and even Free Spins.
Although there is no Wild symbol included here, as in any other classic slot machine, there is a Scatter, and here we see an improvement. The game's logo is the Scatter, and you're going to need three of them to activate them. When active, 3 Scatters can give you 10 Free Spins.
During the Free Spins, any extra feature involved will give you a Bonus Reel. The Bonus Reel, on the other hand, can give you 2x, 3x, or 5x multiplier, Patterns or more Scatters present on the reels. As you could have guessed, these rewards will significantly multiply your wins and you will get way better wins than in the base game.
Theme & Design
This looks like a classic, Vegas-style slot. In the background, you will see a lot of gold coins, while on the reels you will find playing cards, dice, cash and of course, the Royals as the lowest-paying symbols. The A of the Royals has two dice in front, while the Q has a rose. Other than that, you will see a fire in the background and the game's logo on the reels. Although the graphics are perfect, as mentioned, the game is designed to be simple with a straightforward gameplay.
Wagering & Paylines
There are 25 active paylines in Super Hot: Money Heat, so you will be placing $0.01 line bets, meaning a maximum bet $0.25. You bet up to $2.50 per line, meaning a maximum bet of $62.50.
When it comes to payouts, no matter what amount you will see, you will be disappointed by the RTP instantly. Ainsworth, we don't know why, always gives a discouraging RTP, lower than 96.00%, which is weird, so the RTP in Super Hot: Money Heat is 94.52%. With the multipliers, rewards and Free Spins, you might manage to grab nice wins, even though the RTP is below average.
Verdict
When you take a look at any of the Ainsworth slots, you will see that Super Hot: Money Heat is very similar to them. It involves fire, money and a rather simple theme, and there are not so many exciting features included. Maybe that's Ainsworth's style and they specifically aim at providing players with classic-themed slots. If you're a player who enjoys slots like that, we would recommend you to try the game. However, if you're looking for an exciting, action-packed slot, then you better continue looking, since Super Hot: Money Heat will not provide you with what you're looking for.