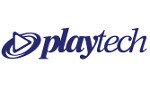 Age of the Gods: Mighty Midas Slot Machine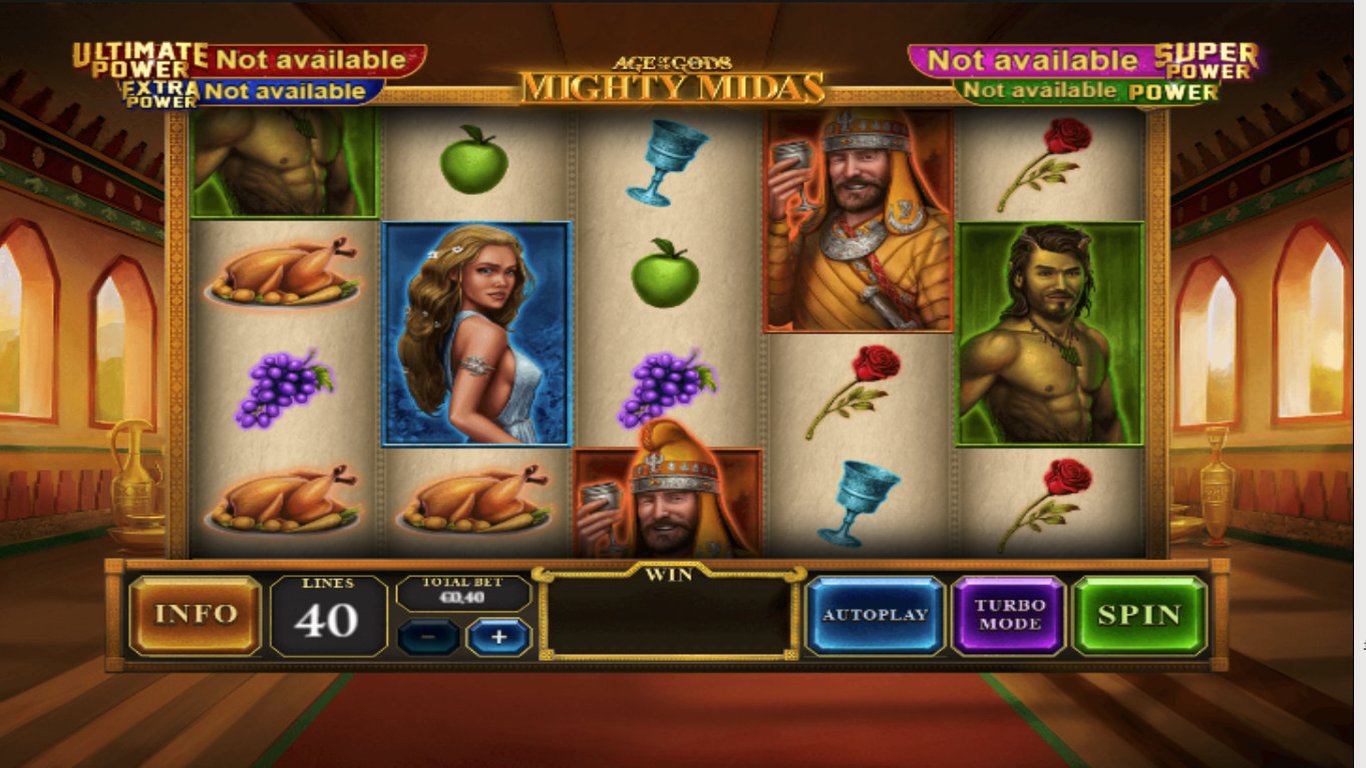 Try Playtech Slots
Playtech's Age of Gods series has received a new online slot addition, Mighty Midas. It is a slot based on Greek mythology, more specifically the Ancient Greek God, Mighty Midas. He was the king which had the special power of turning anything he touches into gold, and this was both his blessing and his curse. This gift of his eventually killed him, since he was unable to feed himself anymore.
Midas, however, will turn everything into gold for you. Age of the Gods: Mighty Midas will bring you more winnings than you could expect, as well as cool special features and an engaging gameplay.
Features
The game revolves around this special gift Midas had, turning everything into gold. The only difference here is that his touch will here turn everything into Wilds. So, you will see Midas Touch symbols appearing on the last three reels. When they appear, Midas' hand will point to the symbol which is found to its left. These symbols found on the left will turn into Golden Wilds. These Golden Wilds can be used as replacements for all regular symbols. On the other hand, the triggering Midas Touch symbols drop and make space for other symbols to appear on the reels, with the aim of forming possible new wins.
You will also see Midas Multipliers in this slot. When Midas Touch points to the Golden Wilds, a multiplier boost by 1x may be applied.
But don't worry. You also get Scatters. They can appear on the first and fifth reel, and deliver one of the five potential special features. The first one is Emerald Bonus, which multiplies the stake by a random amount. The second one is Amber Spins, which are 5 Free Spins with just one type of symbol that can be turned into a Golden Wild, and come along with 3x multipliers. The third one is Ruby Spins, giving you 7 Free Spins, a collapsing Multiplier Tower and up to 30x Wild Multipliers. The fourth one is Amethyst Spins, where you get 3 Free Spins, up to 3x Wild Multipliers and Stacked Midas Touch symbols. The last one is the Sapphire Spins feature, rewarding you with Stacked Golden Wilds on the middle columns, 5 Free Spins and some extra Wilds.
Theme & Design
We loved how the Midas story and features in this slot connect. The Midas Touch element really makes the slot original, as does the golden design. We also liked that Midas is not alone on the reels; you get other godly characters such as Marigold, Lityerses, Dionysus and Silenus on the reels. In addition, you will see all the foods Midas cannot eat like apples, chickens, grapes and drinks he cannot drink, like goblets of wine.
As always, Playtech did a great job designing this slot since the graphics are mind-blowing and the gameplay is highly engaging.
Wagering & Paylines
Age of the Gods: Mighty Midas is a slot that offers 40 paylines, and the bets start at $0.01 per line. This makes the minimum bet in the slot $0.40. The bets per line can go up to $50.00, meaning the maximum bet can go up to $2,000.00, which is great, since there are many high-rollers who would want to enjoy the game their way.
As for the payouts, the regular wins can go up to 12.5x the stake, but as in any other Age of the Gods slot, Mighty Midas also has 4 progressive jackpots you could hit. These, as you know, increase in value all the time, so we cannot give you the exact amount you could get. But you know that it involves millions.
Verdict
Playtech never makes mistakes with Age of the Gods slots, but this one has a lot more to offer than the others. Mighty Midas is an excellent slot, which besides 4 progressive jackpots, offers so much more engagement, fun and most importantly, a theme that lines with Midas' story. We absolutely loved it, and highly we recommend it.