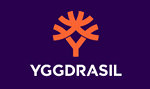 Cazino Cosmos Slot Machine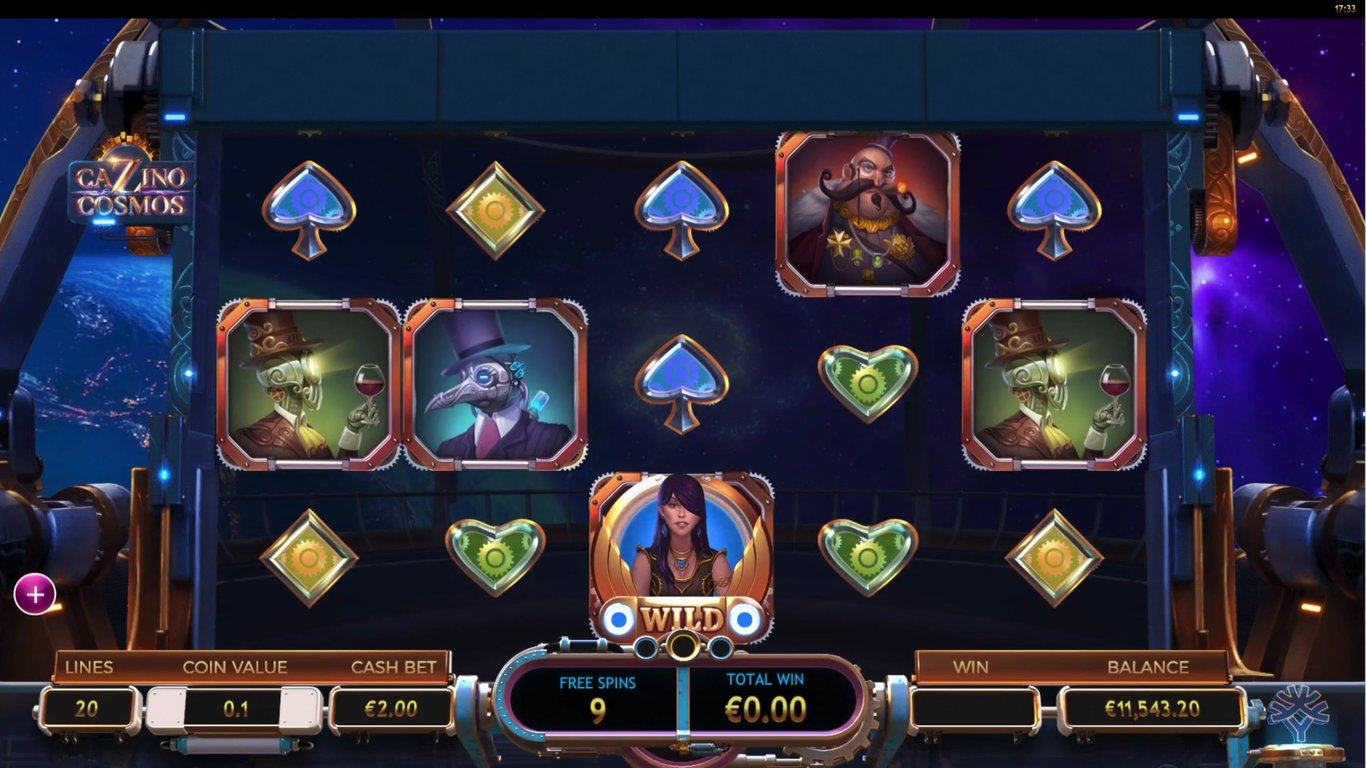 Try Yggdrasil Slots
Yggdrasil has a new slot release, a sequel to their already popular title Cazino Zeppelin. The fresh new slot is called Cazino Cosmos and it will take you on a space-themed adventure. You should expect alien characters as protagonists, and steampunk-inspired elements on the reels, which will make the game really exciting. There will be several special features included, as well, so engaging gameplay is also to be expected.
Features
Out of the several special features that you will find in the slot, the first one you will be introduced to is the Wild. The Wild will be the one playing the role of a substitute, which will help you form winning combos. The Wild, as you will eventually see, will appear in many forms in the slot, so don't be surprised when you see it become Sticky or appear Double Stacked on the reels.
The Scatter in the game plays a more important role than the Wild. If you land 2 Scatters you will get a small prize. If you land 3 to 5 Scatters, you will trigger 10 to 20 Free Spins. But there is a twist. On each reel, you get a symbol for a different Collectible Wild. Once you collect 5 on each reel, you activate the corresponding Free Spins with the 3 or more Scatters anywhere on the reels.
This is when things get heated. During the Card Shot, Hack, Zero Gravity, Mutation or Expansion Free Spins, your Wilds become Sticky, so with each spin, not only you keep the Wilds that were present on the triggering spin, but you also get to keep the Wilds that subsequently appear. In one point, you may get a screen filled with Wilds for some superb payouts, but you should also know that the Wilds can also give you the chance to retrigger the Free Spins. Don't be shocked if you see Double Stacked Wilds, Reel Nudges and Special symbols, as well. Cazino Cosmos can be full of surprises!
Theme & Design
Yggdrasil is famous for its uniquely themed slots. Cazino Cosmos, as the title implies, is unique in the way that it combines cosmic stuff and aliens with the regular casino theme. You will see everything from crow men, steampunk robots, cat men, and men with moustaches for symbols, and yet, the mix will somehow look great to you. This is due to Yggdrasil's impeccable graphics and neat design. Once again, the developer has proved why it belongs in the category of the industry's best software providers.
Wagering & Paylines
Cazino Cosmos has 20 paylines, and the betting starts with the minimum bet of $0.10. The betting can go up to $20.00, meaning $1.00 per line.
When it comes to payouts, you can get up to 100x the stake for individual winning combos. During the Free Spins, though, when things get more interesting, with the Wilds appearing in many forms, you can get payouts of up to 11,821x the stake. That means that there are more than $230,000.00 for grabs. With a solid RTP of 96.00%, it is clear that Cazino Cosmos has a lot to offer. 
Verdict
If you have played Cazino Zeppelin and you're a fan of it, you will really enjoy its sequel Cazino Cosmos, since it has a fun theme and exciting gameplay. The special features will definitely make you fall in love with the game, as will the huge payouts. Yggdrasil has done an excellent job with this slot, so make sure you try it the first chance you got.