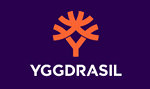 Dark Vortex Slot Machine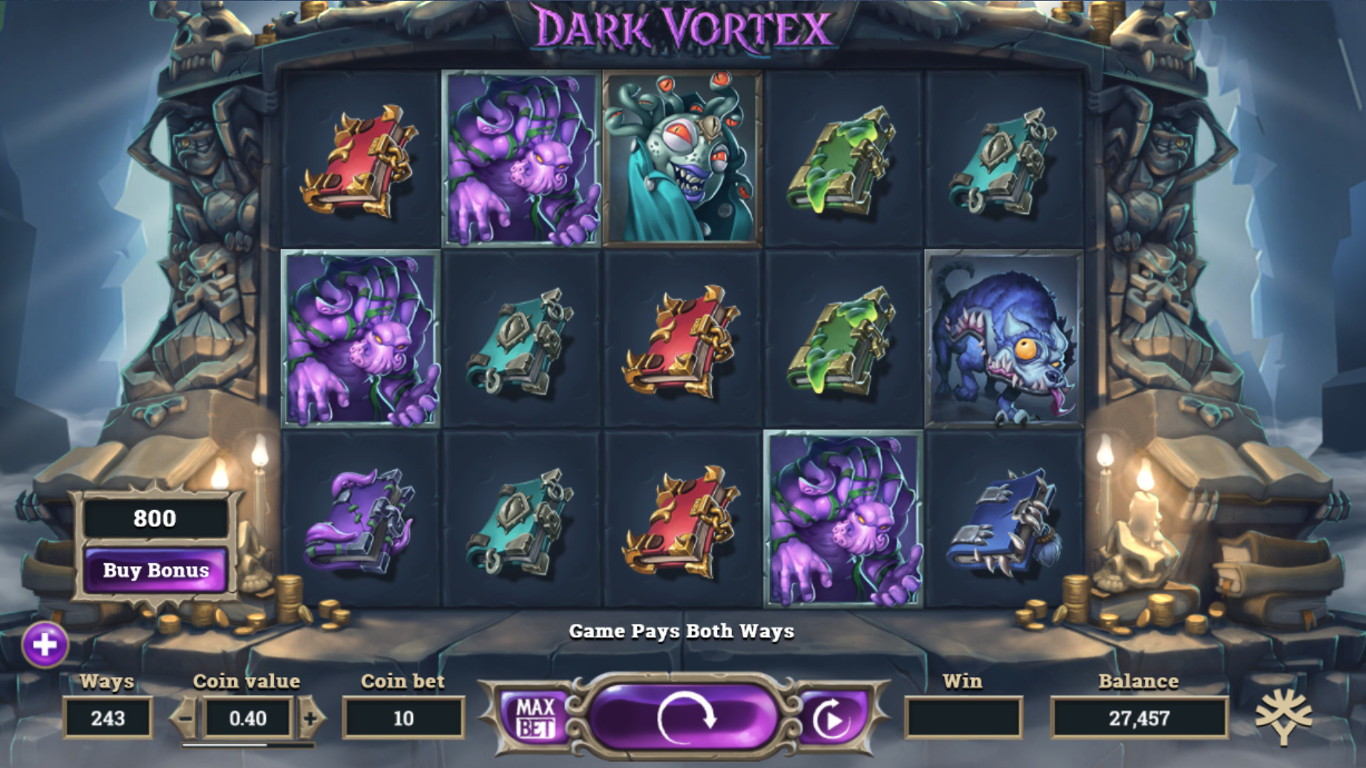 Try Yggdrasil Slots
Yggdrasil game quality is well-known and their newest release only confirms why they are the best in the online gaming industry. As soon as you load Dark Vortex, their recently released slot, you will be astonished by the mesmerizing fantasy world that opens in front of your eyes. The graphics, the colors, and the symbols will leave you breathless.
Features
To introduce the features, we must talk about this one-off, unique feature that Yggdrasil created and incorporated in the Dark Vortex slot, the Buy-A-Bonus feature. Can you imagine how cool it would be if any slot would allow for you to buy your bonus and use it to boost your winnings? Well, don't just imagine it, try this awesome slot and make your dreams come true.
The Buy-A-Bonus feature allows you an instant access to the Free Spins Game and costs 80x your stake. Sure, it has its price, but it is more than rewarding, having in mind that the RTP is 97%!
The highest paying symbol that rewards you with a 6x your stake win is the Red Devil. The Vortex symbol is the Scatter and can appear on each reel. Five of them trigger Free Spins, but if you land 2 adjacent Vortex symbols, they trigger 3 Vortex Spins.
Vortex Spins is a dark portal that takes the 3 existing Vortex Reels and converts them into 5, increasing the winning ways. Any next adjacent Vortex symbol gives you an additional Vortex Reel and two new spins.
On the Vortex Reels, the Orb symbols can appear. They can help you enhance the Vortex Spins. The Blue Orbs can only appear on Vortex Reel 4, 3, and 2 and increase the number of free spins. The Pink Orb appears on Vortex Reels 5 and 1, they add one more Wild to the center Vortex Reels. 
And finally, the Free Spins Game mentioned previously. So, you can buy your way in as we said, or you can activate them during the Vortex Spins by opening all of the 5 Vortex Reels. With this feature, you get 3125 winning ways, 3 reels filled with stacked wilds whose number increases by 1 for each Pink Orb. This brings the winning potential to 7000x your stake!
Theme & Design
The slot game has a horror theme, somewhat Hell-inspired, as you can see some disgusting, scary skulls, spell books, orbs, monsters, and a devil. But visually, oh man, the slot is the most amazingly looking you've ever seen! It is so dark, wretched yet beautifully pictured and colored. Yggdrasil never fails to fascinate players with visual production, that's for sure, however, this time they have overcome themselves. The sound effects are eerie and theme-appropriate, as well.   
Wagering & Paylines
You can bet on 10 active lines, and in the base game, you have 243 ways to win. However, with the special Vortex Reels, you can get up to 3125 winning ways.
Regardless of whether you have a small budget or you are a high roller, the minimum stake will work great for you, as you can bet from $0.10 to $50, meaning $0.01 to $5 per line. The maximum winning potential is 7.000x your stake, meaning for a $50 bet, you can get up to $350,000!
Verdict
We're basically looking at probably the best slot of the year here, and definitely Yggdrasil's most powerful slot created so far. The unbelievable winning potential, the extraordinary, stunning visuals, and the unparalleled features speak for themselves. The slot is face-paced, filled with action and extremely engaging. Dark Vortex is a must-try, end of discussion.