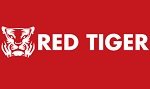 Gemtastic Slot Machine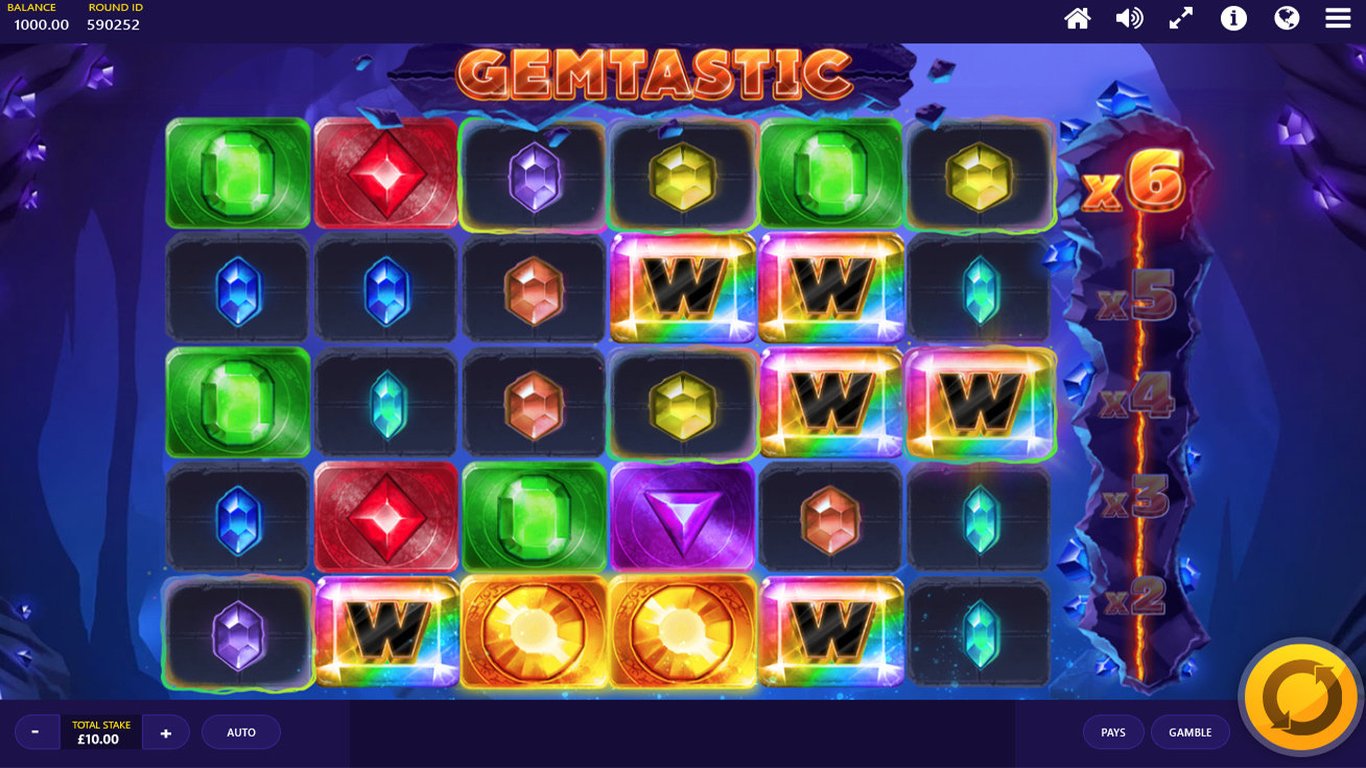 Try Red Tiger Gaming Slots
Red Tiger Gaming has a new slot release called Gemtastic. As entailed by the title, this slot will be all about the gems and it will be fantastic! You will have a really great gaming time, filled with exciting features and some even more exciting payouts.
Features
The first thing you will notice is that the game has a 6x5 reel layout, where you will form payouts with cascading symbols. These cascading symbols can get larger versions of themselves, more precisely 1x1, 2x2 and 3x3 versions. The Gems are the regular symbols, which can occupy as many as 9 symbol positions. Considering there are 30 symbol positions present, these large versions can cover 1/3 of the reels.
There will also be Sparkling Gems, which can form part of winning combos when they appear in combination with certain other symbols. Since there will be Re-Spins involved in the game, during the Re-Spins, the Sparkling Gems will be transformed into Wilds.
The Cascading symbols, as usual, remove symbols and add others on the reels, providing you with a second chance to form a win. This is where the Lava Multiplier kicks in, which stays active during the following consecutive win. It can multiply your winnings 2x, 3x, 4x, 5x and up to 15x the stake. This is the point where you can hit the highest payout of the game, the 10,000x potential payout.
Theme & Design
The theme in Gemtastic is not a unique one, but you will be amazed by the visual effects it actually creates. The multi-coloured gems are cut in different shapes and provide you with a mosaic-like reel look.
Even though you may not be surprised by what you're seeing on the reels, Gemtastic won't be a boring game to look at and play, since the graphics are top-notch. 
Wagering & Paylines
There are 30 paylines in Gemtastic, even though the betting range does not depend on them. The betting will start at $0.20 and can go no more than $10.00.
We mentioned that the highest payout you could win in the game during with Lava Multiplier feature is 10,000x the stake, so for a seriously low bet of $10.00, you can actually win $100,000.00 which is not bad at all. Of course, this game is not recommended for high-rollers because it won't provide them with the excitement they need. Neither the betting range nor the payout would satisfy punters' needs.
The RTP for Gemtastic is a nice one, 96.07%, so this game will really suit low-rollers and provide them with the best possible conditions for playing.
Verdict
Gemtastic is a solid game by Red Tiger Gaming, one low-rollers would really enjoy. The betting range is perfect for those who don't want to invest much, for which they could get a really giant payout. In fact, for just $10.00, players can get up to $100,000.00 out of this game. Plus, the RTP is decent, the features are interesting and the cascading sparkling gems are really mesmerizing. If you're a low-roller, one that likes to invest less, play longer, and earn way too much than you invested, you should really try Gemtastic, since it is a real eye-candy, and provides you with some great chances to win a huge payout.