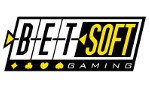 Max Quest Wrath of Ra Slot Machine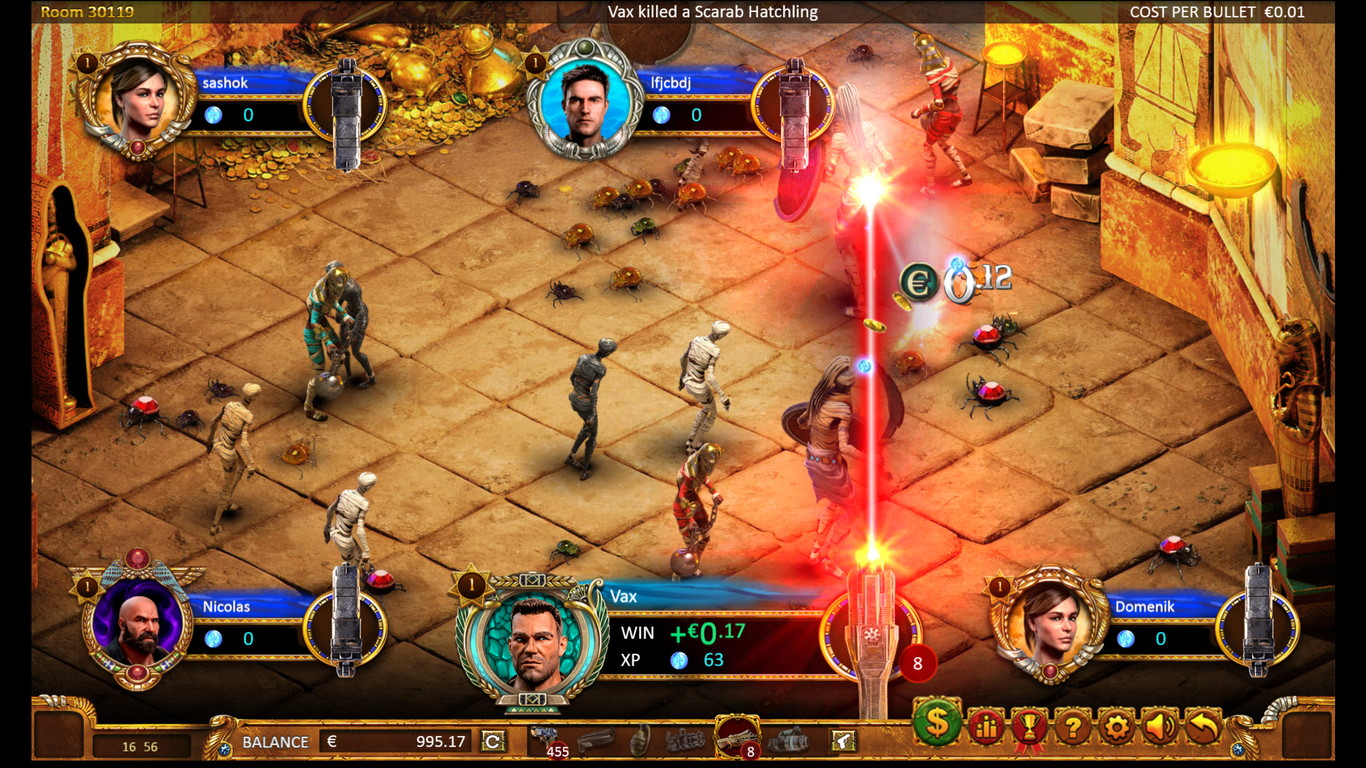 Try BetSoft Gaming Slots
Once you start playing Max Quest: Wrath of Ra, the newest ground-breaking product by BetSoft, you will never want to stop. It is an RNG slot with an interactive twist since it is a multiplayer game. It features a battle-zone where you use all sorts of weapons to hit a target and get out of there alive. There has never been such a dynamic and action-packed slot in the online gaming market like this one, and the sooner you try it the sooner you'll get what we're saying.
Features
This game is anything but conventional. In fact, it looks like a battle-royale game where you play with other players and you have one mission: to fight and stay alive.
As a heads-up, you should know that you will need to choose your avatar, the character that will represent you throughout the game. Then, you will enter a pyramid where you will be joined by 5 other players. All 6 of you will be fighting terrifying mummies, and you will each pay 2% of your wager to a common fund.
You will notice from the beginning that there are no paylines nor betting range; instead of betting on a spin, you will have to buy bullets for your multiple guns. After you get your ammo, you pick a room to enter. You shoot your target, and if you miss it, your bullet ricochets to another target or goes back along with the wager. If you don't miss, you can trigger some feature, collect some cool weapon or even a cash prize.
You may find Loot Chest along your quest, filled with all sorts of weapons or ammo. As you shoot your enemies, they give you rewards. You get small rewards of 2x to 50x for the small bugs, 200x for the big ones, and 5,000x for the Risen Enemies, those who came back from the dead. You may also get the opportunity to face the Risen God, the one everyone wants to kill.
Theme & Design
This game is a masterpiece. The graphics are incomparable; everything looks alive and immersive. It is designed as a battle-royale game, where the action never ceases and the adrenaline keeps increasing. There are no symbols; the enemies are basically your symbols, and killing them you get your rewards. 
You can lose track of time playing it, and you will absolutely love it because you have never played a similar game. Design and theme-wise, we could easily say that the game is authentic and unique.
Wagering & Paylines
As mentioned on several occasions, you don't have the conventional betting here. Instead of placing a bet per line, choose the coin value etc., you're buying bullets. One bullet is worth from $0.01 to $0.25. You can buy 100 to 50,000 bullets, meaning you can spend from $1.00 to $12,500.00 for your bullets.
As for the RTP, you will see that it is a typical one for slot machines, 96%. The maximum payout is set to 100x the stake, which for the maximum bet would mean $1,250,000.00. You're probably even more impressed now, right?
Verdict
There are no words that could describe the quality and quantity this game offers. You have it all: rhythm, excitement, team play, action, adrenaline boost, and awesome, awesome graphics. The game is so refreshing, with an absolutely authentic gameplay and features. You get breath-taking payouts and a pretty solid RTP. Sincerely, we couldn't even depict half of the fun you are going to have playing Max Quest: Wrath of Ra, so hurry up and try it right now!