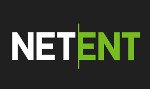 Scudamores Super Stakes Slot Machine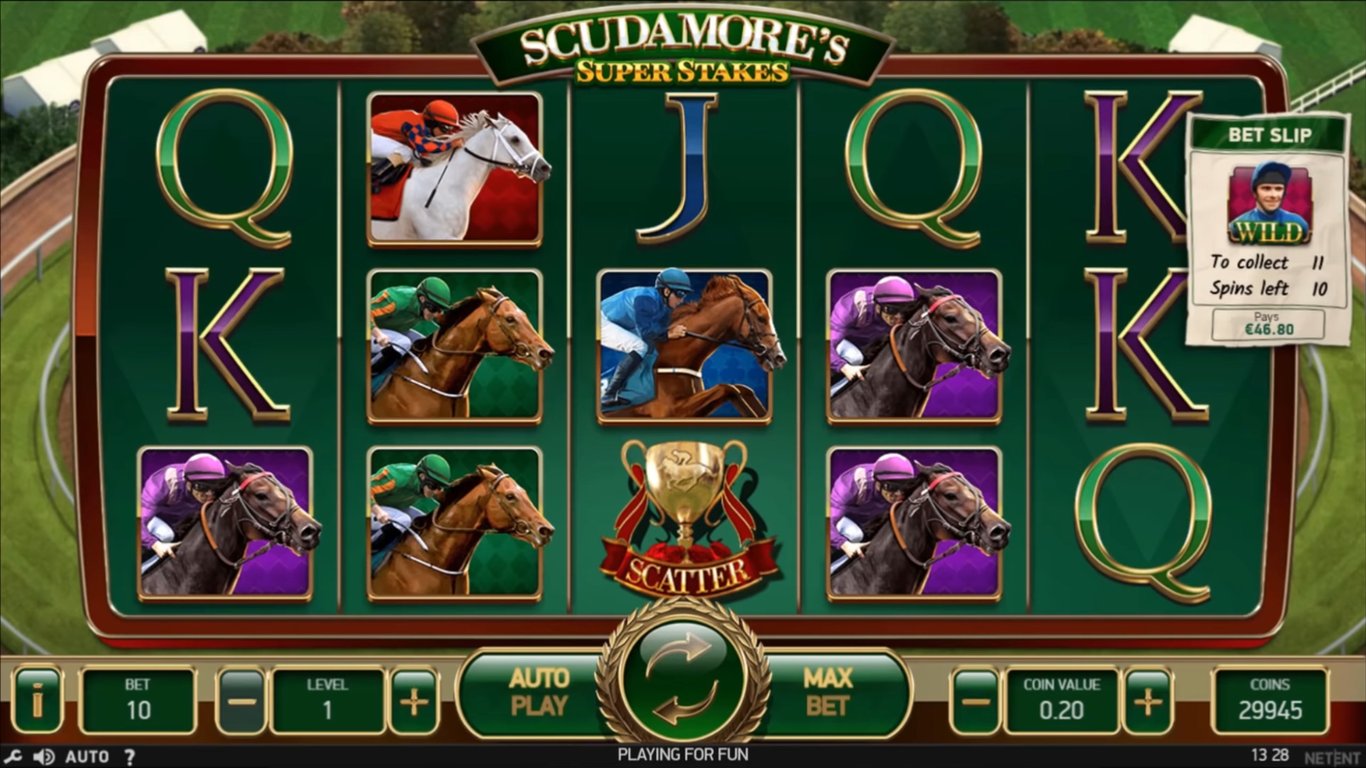 Try NetEnt Slots
The newest slot by NetEnt has been expected for months, since the first mention of its development. It is a branded slot that features a fairly unique horseracing theme, one you don't see often in slots. But what's most special with this slot is that it is dedicated to the best-known and well-respected racing expert, who following his 15-year-long career enriched with 1,678 wins became a trainer, the world's top jockey and eight-time champion Peter Scudamore MBE.
Features
Believe it or not, the Wild in Scudamore's Super Stakes will be the simplest feature of all. It will be the symbol with Peter Scudamore's image on it. As usual, it will act as a substitute for regular symbols but not for the Scatter. The only fun thing about the Wild is that it can pop in anytime when a random feature is triggered. In fact, you can get 2 to 5 Wilds appearing randomly on the reels.
Now, let's start with the more interesting features. The first one is the Bet Slip. It is really fitted to the theme because is a betting option you get as you play, where you purchase tickets wagering on a certain symbol and rooting for it to appear within a fixed number of spins. If you have predicted right, you will win a prize from 5.85x to 1,242x the stake.
However, the peak of the game is the Peter's Classic Cup bonus feature. This is actually a horseracing game and you can trigger it with the aid of 3 Scattered Trophy symbols. Besides triggering the feature, you also get 5x4 reels and 32 ways to win via the Scatters.
The Peter's Classic Cup is a feature where you pick your favourite horse and play for a different bet. The volatility level depends on the game, but bear in mind that higher volatile ones can give you higher payouts. Your choices are Divine Fortune (5,000x the stake payout), Berry Max (500x), Gonzo's Quest (100x), and the Tin Foil Hat (50x). You will need to make wins with A symbols and red jersey for the Divine Fortune, K symbols and purple jersey for Berry Max, Q symbols and green jersey for Gonzo's Quest and J symbols and blue jersey for Tin Foil Hat. Once you choose your horse, the race begins, and for every winning combo you land, your horse advances 1 spot. The first one to get to the 4th spot wins and the feature ends.
Theme & Design
For a first sports branded slot, NetEnt has done a great job with it, we must admit. The gameplay actually includes a real horseracing event and many themed features. As you join the racetrack, you will see dark green coloured reels, as expected, and 4 jockeys with their respective horses. Scudamore is one of those jockeys, dressed in red, riding his white Cremello horse.
Wagering & Paylines
The game features 20 paylines at first, but with the Free Spins feature can go up to 32 paylines. The betting range you get is $0.10 to $100.00.
Payout-wise, there are so many ways for you to win big with this slot. First, the Peter Wild appearing 5 times can give you 12.5x the stake payout. Then, with the Bet Slip, you can win 5.85x to 1,242x the stake payout, which translates to $124,200.00 and is an awesome payout. A 5,000x the stake win can be achieved during Peter's Classic Cup, which in money terms means $500,000.00. We just mentioned the main rewards, even though there are so many others in between. Nevertheless, the top payout is the 5,000x the stake, as set by NetEnt.
Verdict
We must give NetEnt the best of praises for this slot since Scudamore's Super Stacks is the perfect mix of gambling and horseracing. NetEnt has managed to insert the thrill of horseracing into a slot format, and quite beautifully, we must admit. With no further ado, Scudamore's Super Stakes is a must, regardless of whether you are a horseracing fan. The theme is perfectly implemented throughout the gameplay and the potential payouts will really be worth your time.