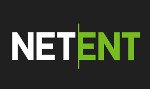 Turn Your Fortune Slot Machine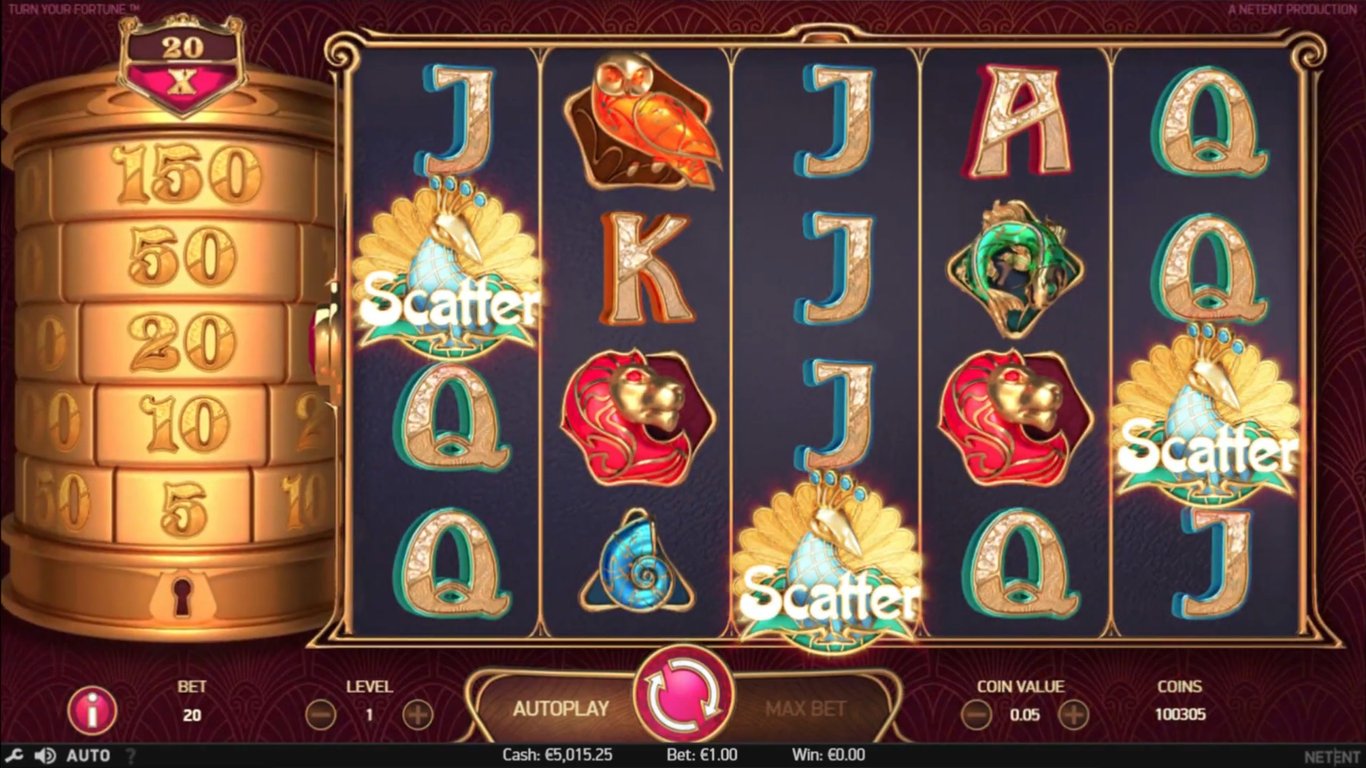 Try NetEnt Slots
Turn Your Fortune is NetEnt's latest release, one that it will blow your mind with its uniqueness. It is a slot that features an extremely innovative design and gameplay. Inspired by Art Nouveau, the slot also looks wonderful and it is a real eye-candy. But what's most important is that the slot can give you rather generous payouts. You better check it out.
Features
In this game, you will find a little bit of everything. You will enjoy Wilds, Scatters, Respin and Free Spin modes, and a unique, special feature called Fortune Wins that involves a symbol collection.
Let's start with the Wild Butterflies. They will play the usual role of substituting for other regular symbols in wins formation.
The Scatters in the game are the Peacocks, which will help you in many ways with this slot. If you land 2 Scattered Peacocks, you will activate the Respins mode, while if you land 3 Peacocks, you will activate Free Spins.
The Free Spins are not your usual spins; you get a 3-tier Wheel to spin. You spin the Wheel, and you wait to see your next step. The Wheel will tell you which symbol you will need to collect during the Free Spins, how many Free Spins from 7 to 13 you get, and at what level from 2 through 4 of the Fortune Wins feature you're at. Keep on landing collectable symbols, since this is how you will climb up the levels. During the Free Spins, the Fortune Wins feature can reward you with 2,000x the stake payout. This is the highest payout you can get with this slot. During the Respins, the payout is 200x the stake.
Theme & Design
As announced, the design of Turn Your Fortune is pretty awesome and NetEnt has really refreshed things up with this slot. The lavish theme presenting early 20th Century France, the period when the Art Nouveau movement started, is presented with mesmerizingly designed and depicted gold-engraved object which was the focus of architecture, art, film and decorative arts at the time. These beautifully designed objects are found on the reels, the lions, the turtles, the owls, the fish and snails, all covered in gold. Fittingly portrayed playing card symbols are also present.
Wagering & Paylines
Turn Your Fortune features 40 paylines, where the betting starts at $0.20. This is the minimum bet you could place, while the maximum bet is $200.00. For the same betting range, you will get payouts from both Fortune Wins and regular combos.
The thing is, the regular combo payouts might not impress you, since they will be significantly much lower than the payouts from the Respins and Free Spins modes, but if you're a low-player, you might appreciate them. The Respins, as we said, can give you 200x the stake payout, which translates to $40,000.00. The Free Spins, though, can give you up to 2,000x the stake reward which in money terms means $400,000.00. Now, this near-half-a-mill figure is far from bad, right? Plus, considering the average 96.24% RTP, we can freely say that Turn Your Fortune is a really profitable game to play.
Verdict
With no further ado, Turn Your Fortune is a must. It offers incredibly engaging and interesting gameplay, it has several features that will make your gaming more fun than ever, and it has great payouts to offer. NetEnt has really made a spectacle with this slot, and Turn Your Fortune really deserves anyone's attention. It is a real Art Nouveau masterpiece.